Can Stress Effect Your Teeth?

by Dr. Stephen J. Parr D.D.S.
Read Can Stress Effect Your Teeth? by Dr. Stephen J. Parr D.D.S. to learn more about Grove Smiles® Dentistry and our Dentistry office in Coconut Grove, FL.

We look forward to serving you! Call - 305-858-0505.
Ever know a teeth grinder? All of us have. We try to get them to stop not only because the sounds are terribly irritating but knowing the damage the grinding of teeth will cause.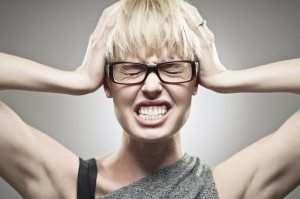 Now turn that around quickly. Ever wake up in the morning with your jaw aching and on the verge of a headache? I bet you have. We all have due to our lives becoming more congested and overrun with stress.
The Stress Effect
The effects of stress are seen across the nation at an earlier age and with more detrimental health effects. Stress can be caused by several factors, both personal and professional. In most cases, though, it is the result of the difference between what we would like to happen in our lives and what is happening or what we believe is happening.
But did you know that stress can affect your oral health? Parents and children alike can experience excess worry, and know-how stress and oral health are connected can help you combat any problems that might arise.
The Technical Term for Teeth Grinding
Bruxism is the technical term for habitual teeth grinding and jaw clenching. For some people, clenching and grinding are natural responses to stress and frustration but may also occur due to sleep disorders, an abnormal bite, or missing and crooked teeth. Because teeth grinding usually occurs during sleep, many people are often unaware of the problem.
Here are just a few symptoms and effects:
Symptoms include a dull headache or a sore jaw.
Teeth that are painful or loose from severe grinding.
Fractures to your teeth.
Jaw clenching
Flatter tips of the teeth
TMJ or TMD – Temporomandibular Joint Disorder
The Stress Connection
Stress can actually compromise your immune system, increasing your risk of oral infections. As a result, some people experience dry mouth, putting them at a higher risk of developing cavities, while others have added the risk of experiencing gum disease. Others, unfortunately, add the pain of canker sores.
Good Oral Hygiene Should Be Top Priority
It's difficult for most people to see the effects of stress on their bodies until something happens. That's why it's important to visit your dentist regularly, as they can detect the telltale signs of stress in you and or a loved one's mouth and help you to remedy any problems, which could be as simple as a fitted mouthguard to protect the teeth during sleep.
Let Us Help!
When you're under a lot of pressure or life gets tough, the last thing you think about is your oral health. We want to make things easier for you by helping you to avoid any oral health issues not only when you're stressed out but all the time!
Learning to positively deal with the inevitable stresses of life will boost your family's oral and overall health.
Let Us Help! Here at Grove Smiles, we are just one call away. If you or someone you love is experiencing any symptoms of Bruxism, TMD, or other oral health problems, call us and schedule an appointment. We have excellent dental solutions for you!


For Your Health,

Dr. Stephen J. Parr D.D.S.


Leave a Reply