About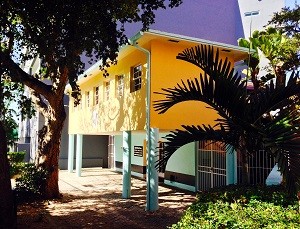 Our dental team is pleased to make our services available to you based on prevention, education, and treatment of the 'whole' person. We provide comprehensive care in all phases of Cosmetic, Restorative, and Reconstructive Dentistry, and in the prevention of periodontal disease. We are certified in the delivery of conscious sedation techniques (Nitrous Oxide, gas) which along with the use of suggestion and relaxation techniques are an excellent way for anxious patients to become more comfortable about receiving treatment.
We have been privileged to provide full family care and treatment of children for 40 years here in Coconut Grove. In 1978, we opened our practice on Mary Street in Coconut Grove. Since then, our practice has blossomed and our staff has grown accordingly. We have enjoyed many wonderful relationships with clients that make up our diverse community.
The dress is casual, but our professional attitudes are not. Prevention and the holistic model are the foundation of all we do in our quest for optimum oral health. Our teeth and related structures play multiple roles beyond nourishment. Teeth hold our faces up literally and figuratively. Without Dental Support, we experience collapse, not just skeletal and facial, but in the way, we feel about ourselves. Optimum oral health promotes a feeling of confidence, vigor, and psychological well being. Our mouths are instruments of our verbal and non-verbal communications. The integrity and appearance of our teeth have much to do with our feelings of security and health. Tension and relaxation are reflected in how we hold our jaws. Stress and disease in our body are reflected in the appearance and health of our gums and oral environment. The mouth is a barometer of our entire organism. Our mouths are the focal point of our self-image. A smile is the second best thing you can do with your lips.