Porcelain Crowns and Bridges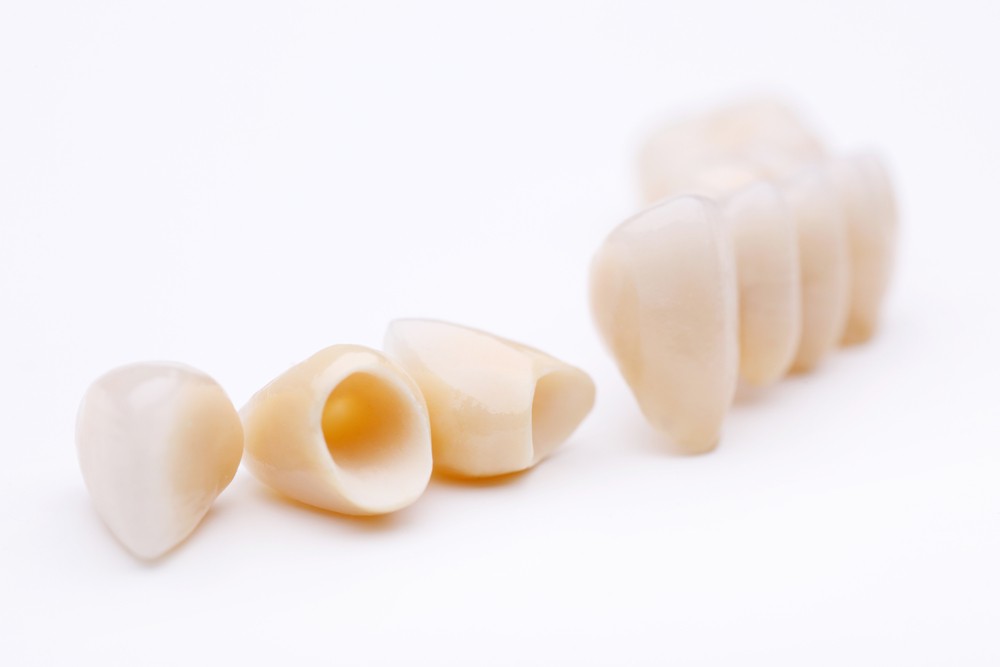 In Need of a Crown or Dental Bridge?
If you're missing teeth due to accident, injury, or gum disease, the experienced restoration dentists at Grove Smiles Dentistry can create a fixed bridge to restore your solid smile. A bridge not only fills the gap, but it also prevents repositioning of remaining teeth.  Crowns are prescribed when a tooth or teeth are too badly decayed, broken or cracked to be easily restored with a filling.  Crowns are normally needed for teeth that have had root canals.  Crowns are also placed on dental implants to replace missing teeth. Crowns can be made entirely of gold or porcelain fused to a gold substrate for strength and beauty. However, with new technology, crowns can be made entirely from high-strength ceramic and porcelain for beautiful cosmetic results.
Bridges are recommended for replacement of a missing tooth or teeth.  A bridge uses two or more teeth as anchors while a Pontic or fake tooth is attached to replace the missing dentition and are "fixed" which means they do not have to be taken in and out.
Ready to Help!
Our expert team of Dr. Stephen J. Parr and Dr. Rita Dargham will recommend your best option for replacement of your missing teeth.
With proper care, your new crown or bridge will increase your overall health and instill confidence for years to come.