Cosmetic Dentistry In Coconut Grove FL

by Dr. Stephen J. Parr D.D.S.
Read Cosmetic Dentistry In Coconut Grove FL by Dr. Stephen J. Parr D.D.S. to learn more about Grove Smiles® Dentistry and our Dentistry office in Coconut Grove, FL.

We look forward to serving you! Call - 305-858-0505.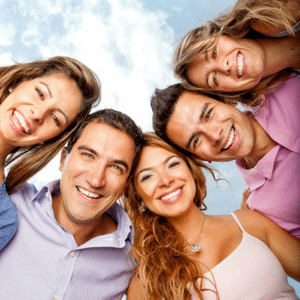 Open any magazine or watch any movie, and you can find perfect pearly whites smiling at us.  Moreover, those same straight pearly whites are desired by not only us but around the world as Americans are known for their amazing healthy white teeth.
Looking great and feeling fantastic is desired by all ages, and that can begin with a warm and inviting smile.  Many of us have hidden our smiles, for we are self-conscious of the color.  Unfortunately, those special kinds of toothpaste cannot quite get our teeth white enough, or the natural alignment that is just a little too crooked and may cause challenges in getting them as sparkly clean as they can be.  But relax, the day and age of affordable cosmetic dentistry are, and Grove Smiles Dentistry can have you showing your pearly whites no matter your age or dental challenge.
Cosmetic Dentistry For Natural and Healthy Teeth
As an emerging specialty, cosmetic dentistry has endured its share of misconceptions over the years.  One of the most misconstrued terms for people to understand is that "cosmetic" does not mean the same things as "nonessential." Procedures considered cosmetic include using fillings that are less noticeable than traditional metal fillings — and the correction of bite patterns that cause serious health problems.
As those images of Hollywood stars having work done to get blindingly white, unnatural-looking smiles, the new modern cosmetic dentistry is about helping patients look and feel more natural.  Regarding their teeth — the principal focus of our practice is finding new ways for our patients to help enhance their smiles to the best they can be, and not look like there's been any procedure done at all for a natural and fabulous smile.
This sense of "invisibility" is particularly important for many of our patients, where cavities, braces, and even more serious dental work can cause anxiety.  Fortunately, today's advanced procedures and materials are as difficult to notice as they are painless; from invisible braces to tooth-colored composite material, there is little chance most patients' friends and families will even know they ever visited the dentist.
Excellent Cosmetic Dentistry at Grove Smiles Dentistry!
Of course, looking better and feeling better is desirable at any age.  Cosmetic dentistry may be the solution you are looking to help patients who suffer from unsightly dental problems whose functionality is impaired because of poorly spaced or sized teeth or those who have suffered tooth damage or loss as a result of injury or disease.  From veneers to implants, there is a cosmetic dentistry procedure that's right for you.
So Don't Delay Grove Smiles Dentistry is ready to help you get those pearly whites the best they can be.  Remember, smiles are powerful and timeless!


For Your Health,

Dr. Stephen J. Parr D.D.S.


Leave a Reply