Bruxism – A Common Grind

by Dr. Stephen J. Parr D.D.S.
Read Bruxism – A Common Grind by Dr. Stephen J. Parr D.D.S. to learn more about Grove Smiles® Dentistry and our Dentistry office in Coconut Grove, FL.

We look forward to serving you! Call - 305-858-0505.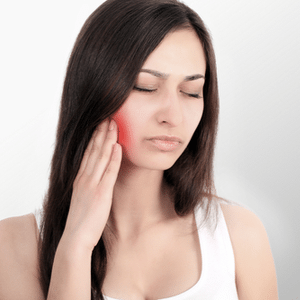 Being over-stressed daily is not too uncommon these days. We find that as our anxiety rises, we can clench our teeth and go through many physical and emotional changes that can be harmful not only to our health but our teeth.
Now, what about when our stress carries over into our sleep patterns? As there are many other detriments, we are going to focus on teeth grinding, otherwise known as Bruxism, and the damage it has not only on your teeth at night but the jaw and headaches that may accompany this not uncommon night time grind.
What Is Bruxism?
Bruxism is the technical term for habitual teeth grinding and jaw clenching. For some people, clenching and grinding are natural responses to stress and frustration. Other times teeth grinding may occur due to sleep disorders, such as excessive snoring or sleep apnea, an abnormal bite or teeth that are missing and crooked. Because teeth grinding usually occurs during sleep, many people are often unaware they may suffer from this problem.
As there is not one clear of the cause of Bruxism, treatment can sometimes be complex, so the focus is often on the symptoms and minimizing the damage more than curing the underlying condition.
Even if you aren't aware that you're grinding your teeth, any of the following symptoms could point to Bruxism:
Hypertrophy in your jaw muscles (sore jaw)
Waking up with a dull headache or frequent headaches
Teeth that are painful, loose, or shifted
Fractured (chipped/cracked/split) teeth
Exposed dentin and increased tooth sensitivity
Tooth loss
Flatter tips of the teeth
TMJ or TMD – Temporomandibular Joint Disorder
Depending on which type of Bruxism (day or night time) you have, there are a variety of treatments or approaches to either reduce the grinding or the damage it causes.
One simple recommendation is wearing a fitted mouthguard. The mouthguard will serve as a pillow between your upper and lower teeth. Although it won't stop the grinding, the mouthguard will protect your teeth from damage.
Why Your Scheduled Visits Are Important
For most people, it's difficult to see the effects of stress on their bodies until something happens. That's why it's important to visit your dentist regularly, as he or she can detect the telltale signs of stress in you and or a loved one's mouth and help you to remedy any problems which could be as simple as a fitted mouthguard to protect your teeth especially while you sleep.
Let Us Help!
When you're under a lot of pressure or life gets tough, the last thing you think about is your oral health. We want to make things easier for you by helping you to avoid any oral health issues not only when you're stressed out, but all the time! Learning to deal with the inevitable stresses of life positively will boost your family's oral and overall health.
Here at Grove Smiles, we are just one call away. If you or someone you love is experiencing any symptoms of Bruxism, TMD, or any other oral health problems, call us and schedule an appointment.
We have great dental solutions for you!


For Your Health,

Dr. Stephen J. Parr D.D.S.


Leave a Reply