Visit A Great Dentist In Coconut Grove

by Dr. Stephen J. Parr D.D.S.
Read Visit A Great Dentist In Coconut Grove by Dr. Stephen J. Parr D.D.S. to learn more about Grove Smiles® Dentistry and our Dentistry office in Coconut Grove, FL.

We look forward to serving you! Call - 305-858-0505.
We just love to see you smile!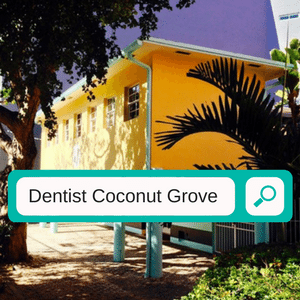 Our mission at Grove Smiles Dentistry is to provide holistic healthcare which will provide not only the best opportunities for a lifetime of healthy teeth but address a person's psychological and "whole physical body" component to their healthcare.
Through the combination of prevention and personal responsibility, we feel confident in saying that you will reach optimum oral health and have the knowledge to take excellent care of yourself. Although prevention is the best route to follow, if you find that your mouth is exhibiting these top five signs make sure to call and not wait for your next check-up.
Top Five Oral Health Warning Signs
1. Tooth, Jaw or Headache Pain
If you begin experiencing tooth pain, it could mean a cavity has reached the point that the dental pulp has become infected. If that occurs, don't tough it out thinking it'll just go away on its own. It will most often not, and be more costly the longer you wait. Then there are an aching jaw or frequent headaches. Commonly enough, these are connected to oral health issues such as bruxism (teeth-grinding) or TMJ.
2. Bleeding Gums
If you notice that you're bleeding after brushing or flossing, it's time to go see the dentist, particularly if you're already using a soft-bristled toothbrush. Bleeding gums are one of the first symptoms of gum disease, so don't ignore the signs!
3. Aged Dental Work
If you have had dental work done in the past and there could be a problem with it now, don't wait for a regular appointment to get that fixed, because it will likely get worse. A cracked or chipped crown needs to be quickly repaired so that an infection doesn't set in. Have a possibly worn-out filling? If so, you need to replace the filling to prevent bacteria from thriving in the gaps between the tooth and the filling.
4. Other Medical Concerns
Serious conditions such as diabetes, eating disorders, and cancer can affect our oral health more than we realize for often the treatments have negative impacts too. Many medications cause dry mouth, which can seriously jeopardize oral health. That's why if you are diagnosed with a chronic disease and/or have new medications prescribed to you; it is best to inform your dentist so they may understand the symptoms and better help your maintain gums and teeth.
5. Awful Bad Breath
Few things are as mortifying as being in a social situation and realizing you have bad breath, but did you know that bad breath is sometimes a symptom of gum disease or other health problems? If you find yourself having an unusually hard time keeping your breath minty fresh, it's a good idea to visit the dentist so we can discover the underlying cause.
Best Prevention: Schedule and Keep Your Regular Visits!
While we at Grove Smiles Dentistry hope you come to see us right away if you notice any of these signs, we would like to reemphasize the importance of scheduling and keeping regular appointments. As most dental health problems appear gradually, a friendly routine visit every six months is typically enough to catch these oral health challenges before they become serious.


For Your Health,

Dr. Stephen J. Parr D.D.S.


Leave a Reply