Do Not Fear The Dentist in Coconut Grove FL

by Dr. Stephen J. Parr D.D.S.
Read Do Not Fear The Dentist in Coconut Grove FL by Dr. Stephen J. Parr D.D.S. to learn more about Grove Smiles® Dentistry and our Dentistry office in Coconut Grove, FL.

We look forward to serving you! Call - 305-858-0505.
Does the term dentist or going to the dentist put fear immediately into your mind?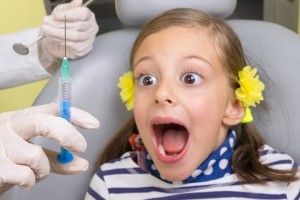 One of the most common sources of anxiety for many people is a visit to the dentist. Whether they've had bad experiences at dentists in their childhood, or simply have an unfounded (but very real) fear of the dentist's office, the phobia can lead to people not getting the dental care they need. Many patients let minor pain fester and become an even bigger dental health problem out of fear of going to the dentist — or, worse, they develop health issues that might have been identified early, but weren't because a dentist never had a chance to perform even a routine evaluation of their teeth.
So if the fear of the dentist is getting in the way of you receiving proper dental care, you should do something about it for the sake of your health. And acknowledging your fear is the first step to getting beyond it.
The "Why"
There are many valid reasons why people do not like dentist offices, including the association of these places with pain.   Many people are also embarrassed to discuss dental issues for fear of being given a lecture about their unhealthy behaviors.
Unfortunately even when people are feeling healthy, going in for a preventative exam can still trigger uneasiness. They might wonder, "What if the exam reveals problems I didn't know I have?"
Sometimes they'd actually rather not find out. However, not knowing (or finding out about health issues too late) presents its own risks.  Truth is, knowledge is power and ignorance can be dangerous.  Despite these facts, some people avoid interacting with dental healthcare providers.
Conquering Your Fears
If you are among those with a fear of dentists, you can use some of the following tips that experts have devised to help people deal with it:
Look Deeper to Identify Cause – Often, people just have a general uneasy feeling that they can't pinpoint. Identifying the source of your anxiety can help you to manage the fear far better than trying to battle an unknown opponent, and you can then deal with your fears more rationally.
Find A Dentist That Fits – Look for someone you can connect with, who you feel comfortable talking to about problems and who you feel listens to and understands you. Remember a dental practice has a hands on approach and this trust and connection is especially important.
Ask Questions – It is important to ask your questions.  Dentists should always be happy to help you understand not only your dental problem but how this occurred and the method they will use to correct the challenges of your teeth and gums. It will help you to be more mentally and emotionally prepared when going for a visit when you know what to expect.
Bring A Friend or Love One – It often helps to have a family member or friend with you when you visit the dentist or have a treatment done.  They can be there to relieve your anxiety and provide emotional support when it's needed.
Best Dentist in Coconut Grove FL
Our top notch dentist, Dr. Stephen J. Parr, and his expert dental team are here to help ensure that your smile is healthy and happy.  So make the very best use of your future visits with the dentist!  Plus! Use these tips to help get past your fears and enjoy strong health teeth and gums for life.
If you'd like to learn more about how to make your dental visits fear-free, contact our office of Grove Smiles Dentistry in Coconut Grove, FL today!


For Your Health,

Dr. Stephen J. Parr D.D.S.


Leave a Reply