Access to Dental Care

by Dr. Stephen J. Parr D.D.S.
Read Access to Dental Care by Dr. Stephen J. Parr D.D.S. to learn more about Grove Smiles® Dentistry and our Dentistry office in Coconut Grove, FL.

We look forward to serving you! Call - 305-858-0505.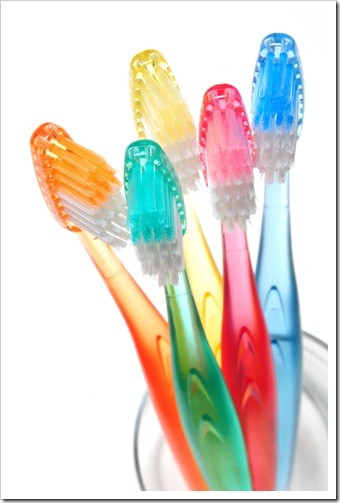 Many Americans have very good oral health. Years ago, most people lost their teeth by middle age. Today, thanks to fluoride, healthier lifestyles and quality dental care, more people than ever before are keeping their natural teeth throughout their lifetime. Yet for those who live in areas where a dentist is not available or those who cannot afford treatment, getting dental care can be difficult.
For example, CBS News aired a segment about a mother seeking care for herself and her two children at a free dental care event in Wisconsin. Thousands of dentists across the country volunteer at such events to help people who need dental care but have no dentist. As the nation's leading advocate for oral health, the American Dental Association is dedicated to improving access to dental care in a variety of ways.
Barriers to Getting Oral Health Care:
The dental sections in Medicaid and the State Children's Health Insurance Programs (SCHIP), which are supposed to provide health care to disadvantaged Americans, rarely have enough money budgeted to do so.
Federal law requires that Medicaid cover basic dental services. But many state programs fail to deliver care to even half of their eligible children.
Adult dental coverage through public health programs is even worse; many states simply don't provide it.
It's not just about the money. Patients covered under public programs still face hurdles, such as transportation to dental appointments and the difficulty of missing work to keep the appointments.
Taking care of yourself is key to good oral health, and too many Americans lack a basic understanding of how to brush, floss, eat a healthy diet and drink water with fluoride in it.
About one-third of public water systems are not fluoridated, even though that is the single most effective public health measure to protect against tooth decay.
Raising Awareness
It is a disgrace that so many Americans still lack access to basic oral health care. Kids and adults miss sleep, school and work due to untreated dental disease. They can't eat properly; they can't smile.
For years, the American Dental Association has been striving to raise awareness and develop solutions so more people can receive dental care. Dentists lead many of these efforts, but they can't do it alone. We all have a stake in this issue. Government, business leaders, insurance companies, health care professionals and individuals all must work together to get better dental care to the millions of Americans who don't receive it.
Oral health care must be a priority. Untreated dental disease can lead to serious health problems: infection, damage to bone or nerve, and tooth loss. Infection from tooth disease can spread to other parts of the body and may even lead to death. Clearly, oral health is just as important as the health of the rest of your body.
Prevention is the key. Dental disease is almost entirely preventable. Drinking water with fluoride in it is very important. Also, simple measures like brushing and flossing teeth every day and eating a healthy diet can protect against tooth decay.
Pain from untreated dental decay results in lost school and work hours. Many with tooth pain seek care in hospital emergency rooms, most of which aren't well equipped to handle dental emergencies, and where the cost of treatment is far greater than a dental office visit. That's why we as a society must help provide access to dental care to underserved people. All of us — government, business leaders, insurance companies, health care professionals and individuals — must develop access to dental care solutions that work in our communities.
Access to Dental Care Summit
In 2009, the American Dental Association (ADA) hosted a gathering to discuss solutions to the problems described above. Proceedings of this Summit can be downloaded below.
Volunteers
Tens of thousands of dentists provide free care to hundreds of thousands of disadvantaged children each year through the ADA's annual Give Kids A Smile program.
State dental societies in Texas, Virginia and elsewhere regularly organize Missions of Mercy, in which thousands of people receive free care, often in remote areas, in temporary dental "hospitals."
Countless individual dentists routinely provide free or discounted care to people who otherwise couldn't afford. According to one survey, this care amounted to $1.6 billion in a single year.
Advocacy
No matter how much free care dentists give, volunteerism alone won't solve the problem. Charity is not a health care system. That's why the ADA and its partners push for repairing the broken system that is supposed to provide oral health care to low-income and other disadvantaged groups.
State dental societies work constantly with their legislatures and health agencies to increase funding for dental services in Medicaid and to raise awareness of the importance of oral health to overall health.
Unfortunately, even if a state provides a fairly decent dental benefit in their Medicaid and SCHIP programs, that benefit is at risk of being cut based on the ever-changing state budget.
Plenty of dentists want to care for people on state public health programs. But the programs are so weakly funded and poorly managed that dentists often can't cover their basic costs for providing treatment. Despite this, many dentists still do provide care to children and adults under Medicaid and SCHIP, often simply writing it off, rather than going through the difficult paperwork required to get paid. When state or federal governments increase funding for public health insurance programs, more people get the care they need, and the facts back this up. Michigan, South Carolina, and Tennessee are excellent examples of this.
The ADA strongly supports community water fluoridation as the single most effective public health measure to protect against tooth decay. No matter what your economic status, you can help guard against tooth decay simply by drinking fluoridated water. It's estimated that for every dollar spent on community water fluoridation, $38 in dental treatment cost is saved.
Why is it that more than 30 percent of Americans who receive water through public water systems still don't enjoy the benefit of the best possible fluoridated water? Community water fluoridation and dental health education are keys to ending dental disease in America.
Workforce innovation
People might think that if we just had more dentists, there wouldn't be an access to care problem. But the overall number of dentists is not the problem. Where are dentists located? How many people can one dentist treat? Can people afford treatment? If not, is there a way to pay for their care?
Some states, even some individual communities, have helped place dentists in rural or urban underserved areas through salary, loan forgiveness and other plans.
The ADA is expanding the team approach for delivering care by creating a community dental health coordinator (CDHC). The CDHC, under the supervision of a dentist, can help people find their way through the public health system to get the dental care they need. The CDHC works within the underserved community to provide teeth cleanings, apply dental sealants and fluoride treatments and help educate people on the importance of brushing, flossing and eating a healthy diet. The CDHC will be in contact with a supervising dentist and can identify severe cases so the dentist can provide treatment to those patients first.


For Your Health,

Dr. Stephen J. Parr D.D.S.


Leave a Reply