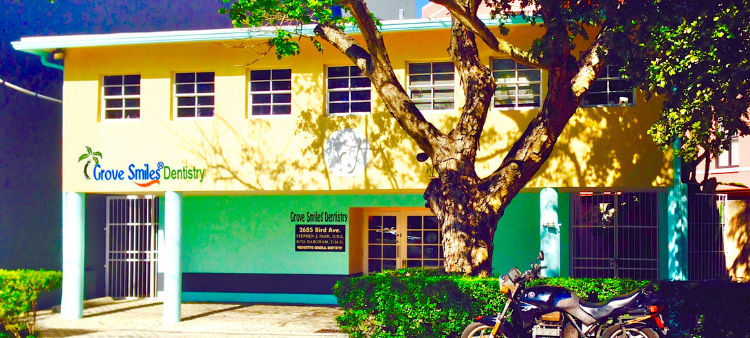 Welcome To Grove Smiles® Dentistry
Great Dental Care For All Generations!
Here at Grove Smiles Dentistry in Coconut Grove, FL, we are proud to be providing whole-family dental care from infancy to one's golden years and every stage in between.
With our perfect collaboration of Preventative, Cosmetic, and Restorative Dental Care with Proactive Oral Health Education, our team can treat patients holistically and comprehensively by evaluating all components of their unique oral health needs. By combining the highest quality of care with comprehensive diagnostics, we are proud to benefit our patients with remarkable healthy teeth and bright smiles that can last their lifetime.
So many great ways to create a great smile! For over forty years, our expert Dentist, Dr. Stephen J. Parr, and his fantastic team have been privileged to provide comprehensive family dentistry, including prevention, education, & a holistic approach to facilitate optimal oral health.
Treatment options at our office include specialized Dental Care for all ages, Transformational Cosmetic Options such as Invisalign and Zoom Whitening, and Restorative and Reconstructive treatments, including Dental Implants and Veneers.
At Grove Smiles Dentistry, we are dedicated to helping you achieve healthy, bright smiles. So call and let us transform your smile to reflect a healthier, happier you!
Call us today at 305-858-0505 or click here to complete our Contact Us form and one of our friendly team members will contact you to schedule an appointment.
Thank you for having confidence in Grove Smiles® Dentistry.

---
What Our Patients Say
---
We look forward to helping you.