https: Grove-Smiles Dentistry Solutions

by Dr. Stephen J. Parr D.D.S.
Read https: Grove-Smiles Dentistry Solutions by Dr. Stephen J. Parr D.D.S. to learn more about Grove Smiles® Dentistry and our Dentistry office in Coconut Grove, FL.

We look forward to serving you! Call - 305-858-0505.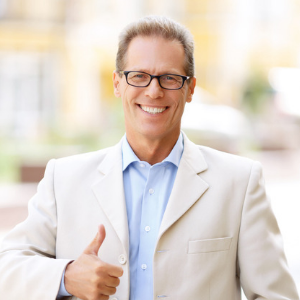 When you scroll through your Facebook photos, what do you observe about your smile?
With the instant upload phenomena of digital cameras, our selfies and other images of our lives are being documented more than regularly.  Our embarrassing photos are not only found in your parent's photo album but are now posted for the entire world to see on the world wide web.  This digital age has added extra pressure to be fabulous from all angles at all times.
Now add your insecurity of a possibly missing tooth.  Do you notice your smile is not as wide, or do you carefully cover your mouth when you laugh so no one will see?  If so, read on, as we may have a solution that will be picture perfect for you.
Can Teeth Be Naturally Missing?
Yes, they can.  Many factors are at play when it comes to the complex process of tooth formation.  Congenitally missing teeth can run in families, meaning that often it is simply an inherited trait.  Plus, certain systemic conditions can also result in missing teeth.
The simple fact is that it can happen, but whatever the reason for teeth is missing, the good news is that there are effective ways to treat it.
What Kinds Of Treatments Are There For Missing Teeth?
Depending on your unique situation and personal preference, your dentist will recommend one or a combination of these treatments:
Dental Implants: This is most often the treatment of choice.  Dental implants are artificial tooth roots that provide a strong foundation for replacement teeth.  Combined with a crown specifically made to match your teeth, they are the most realistic, functional, and durable treatment option.
Dental Bridge: Bridges, often considered the next best option, literally "bridge" the gap created by one or more missing teeth.  Crowns, placed on the two teeth adjacent to the gap, are connected to a false tooth that fills the space left by the missing tooth.
Removable Partial Denture: This appliance consists of replacement teeth attached to a gum-colored plastic base.  The removable denture rests on your natural teeth and gums.
Orthodontic Treatment: Frequently, gaps left by missing teeth will cause the surrounding teeth to rotate and shift into the empty space, resulting in bad bite and other issues.  Orthodontic treatment is often recommended to keep the gap open until treatment is undertaken to replace the missing tooth.
Winning Dental Options in Coconut Grove, FL
Let us help you continue to plan for a happy and healthy smile for a lifetime.
If you or a loved one have missing teeth and would like to capture the freedom of an open-mouthed toothy grin, call us today at Grove Smiles to schedule a complete examination and consultation so we may better help you understand your winning options for the smile you add to your cover page!
We look forward to hearing from you soon!


For Your Health,

Dr. Stephen J. Parr D.D.S.


Leave a Reply